April Highlights
Sunday, April 30, 2023
The main theme from April's Ask HN: Who is hiring? thread is that the downward trend on postings continues. April had 384 job postings, down almost 13% from March. This is the lowest total since December of 2015. Year over year, April 2023 is down 51% from April 2022.
Remote Work
The back to the office trend is also picking up, though still slowly, and far from pre-COVID levels. Remote jobs dropped another 2.5% in April, down to 61.7% of all job postings. Meanwhile, Onsite jobs rose from 16.6% to 18.8%.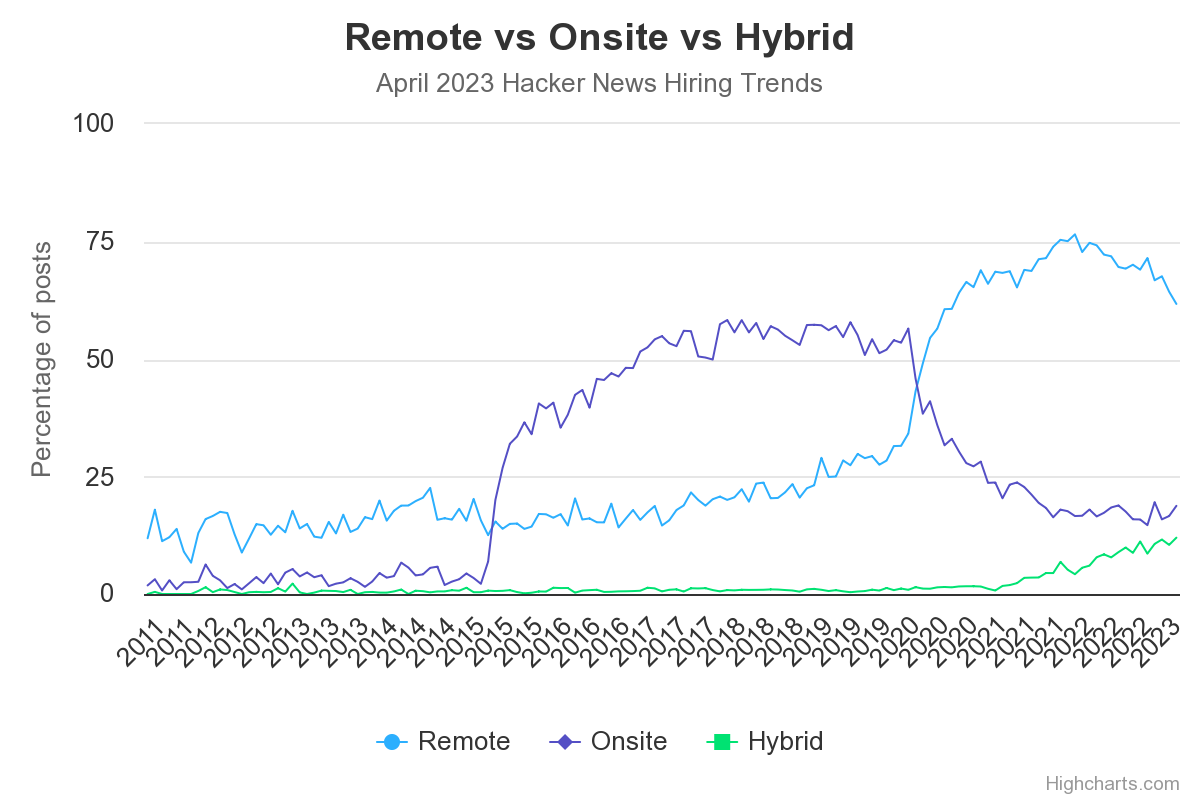 Compare Remote vs Onsite vs Hybrid
Top 10 Programming Languages
Python, TypeScript, and Go are again 1,2,3 in the programming language rankings.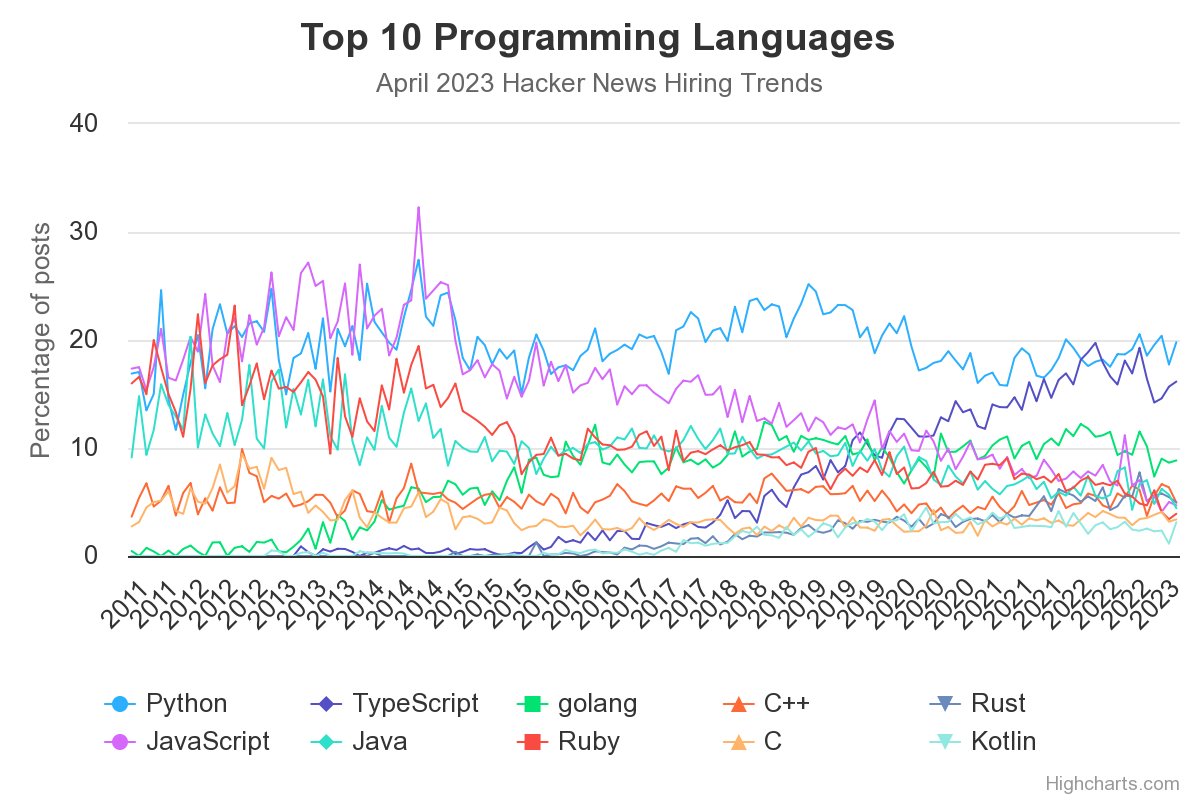 Compare Top 10 Programming Languages
AI
AI is arguably the hottest trend in tech, garerning a large amount of Software Developers' attention. This trend is evident in the Hacker News job postings as well. Machine Learning is up over 15% of postings and is the tenth most popular term overall while AI jumps from 2th to 14th ranking of total mentions over the past year.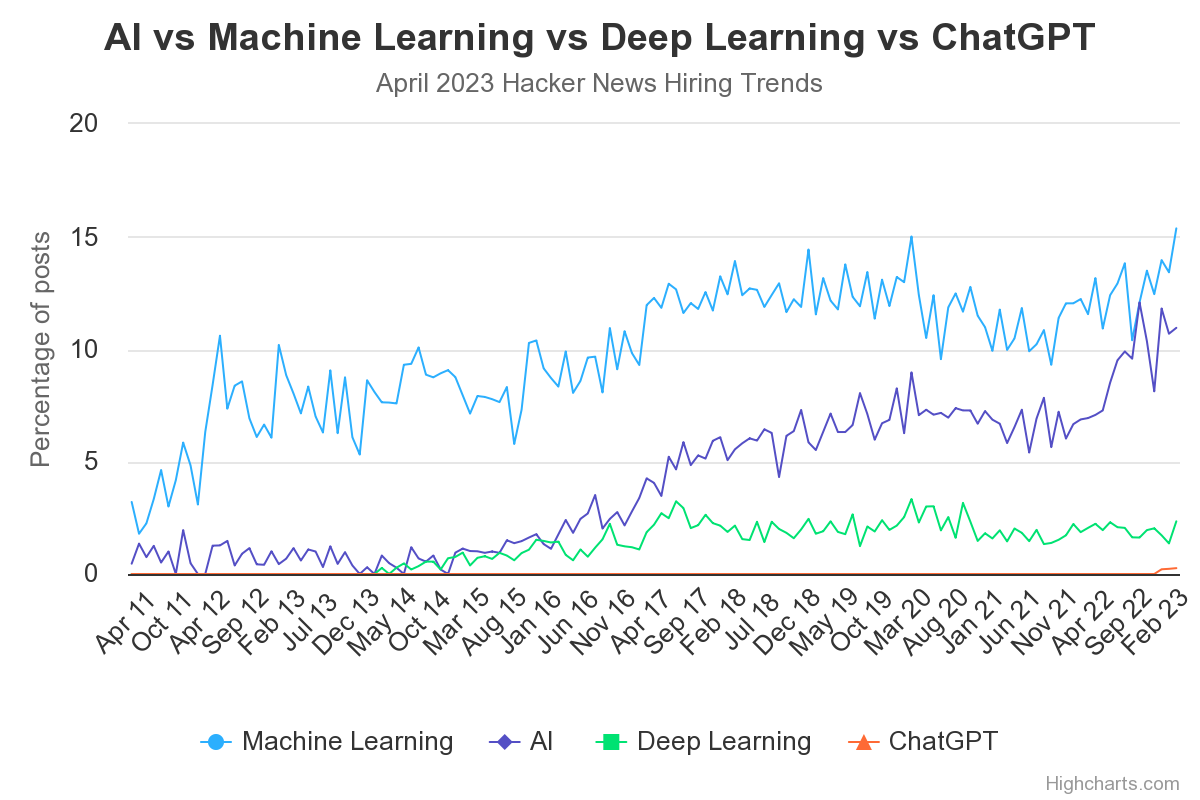 Compare AI, Machine Learning, Deep Learning, and ChatGPT
Rankings and movers